DEDICATED ISLAMIC ECONOMY DEVELOPMENT AGENCY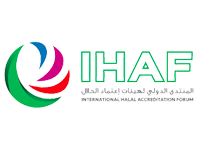 The International Halal Accreditation Forum (IHAF)
The International Halal Accreditation Forum (IHAF) is an independent, non-government network of accreditation entities all mandated to enforce halal standards in their countries and regions. Empowered by its aim to protect the growing number of halal consumers and to facilitate international trade, IHAF establishes a solid ground for the global industry of halal food and non-food products.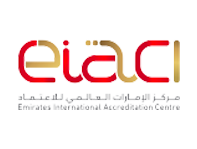 Emirates International Accreditation Centre (EIAC)
Emirates International Accreditation Centre (EIAC) was established pursuant to Law number (27) for the year 2015, issued by His Highness Sheikh Mohammed bin Rashid Al Maktoum, the Vice President and Prime Minister of the UAE, Ruler of Dubai, to become the governmental accreditation body of the Emirate of Dubai.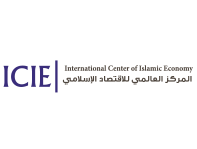 International Center of Islamic Economy
The International Center of Islamic Economy (ICIE) aims to stimulate innovation and launch initiatives in the field of Islamic Economy by building partnerships with related international organizations, and supporting development of skills and experience of practitioners and specialists in the field.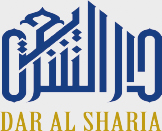 Dar Al Sharia are the experts in the field of Sharia, law, banking and finance rendering qualitative and bespoke Sharia advisory and consulting services across all verticals of Islamic banking and finance. We have the distinction of advising on leading Sukuk transactions, turnkey solutions for establishment of key Islamic banks and financial institutions across the globe, product development innovation, Sharia compliant fintech solutions and many other syndication and bilateral transactions in addition to advisory to regulators and also helping organization develop human capacity in the field of Sharia compliance.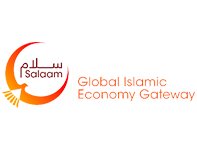 Salaam Gateway is the global reference for Islamic economy intelligence, news, insights, information, and data. We are also the global database of companies in the halal, Islamic finance, and Islamic lifestyle industries. Salaam Gateway is a joint effort between Dubai Islamic Economy Development Centre and Thomson Reuters.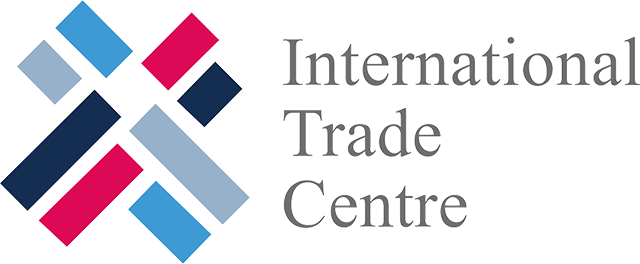 The International Trade Centre (ITC)
The International Trade Centre (ITC) is the only development agency that is fully dedicated to supporting the internationalization of small and medium-sized enterprises (SMEs). The agency enables SMEs in developing and transition economies to become more competitive and connect to international markets for trade and investment, thus raising incomes and creating job opportunities, especially for women, young people, and poor communities.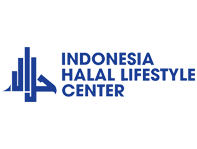 Indonesia Halal Lifestyle Center (IHLC)
Indonesia Halal Lifestyle Center (IHLC) is a non-profit organization that aims to further the interests of the halal products in Indonesia. It produces businesses by harnessing and sharing collective knowledge, experience and resources of the sectors. IHLC is based in Jakarta, Indonesia and was formed in 2015. It was founded by industry partners, commercial sponsors and the government. IHLC was also formed from a concern over the unavailable information of halal food industry in Indonesia.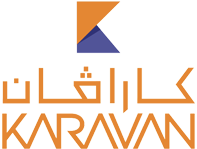 Karavan Consulting focuses on the Healthcare, Cosmetics, Food/Agriculture, Hospitality, and Global Islamic Economy sectors. We provide specialist logistics advisory services incl. Cold Chain and Halal Logistics Management, working across the entire supply chain. We develop new services and markets with our clients – connecting minds and businesses across cultures. Stakeholders include producers, logistics companies, retailers, governments and investors internationally.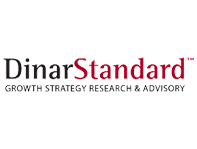 DinarStandard is a growth strategy research and advisory firm empowering organizations for profitable and responsible global impact. We provide fact-based insights and experience based strategic advice to help our clients reach their full potential.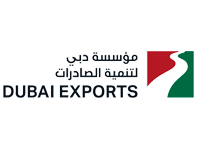 Dubai Exports strives to ensure the success of the exports sector in Dubai and the UAE, providing constant guidance, advice and practical support to both overseas buyers and suppliers.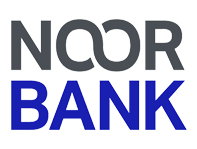 Noor Bank is a full-service Shari'a-compliant bank, offering a comprehensive range of products and services – in corporate and personal banking, wealth management, Takaful (Islamic insurance), treasury and trading.
Standard Chartered Saadiq Banking, a world-class Shariah compliant solutions for your financial needs. At Standard Chartered, we believe that banking should come with peace of mind.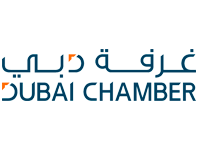 Dubai Chamber of Commerce and Industry was established in 1965. It's a non-profit public organization whose mission is to represent, support and protect the interests of the business community in Dubai. It does so by creating a favorable environment; promoting Dubai as an international business hub and by supporting the development of business.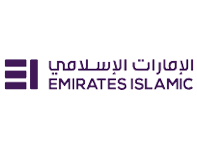 Emirates Islamic Bank (EIB)
Emirates Islamic Bank (EIB) was established to deliver the highest standards of banking services in line with the highest standards of Shari'a principles. Offering a broad range of products designed for individuals and small businesses as well as large corporations, Emirates Islamic is the right choice for those looking for excellence in managing their finances.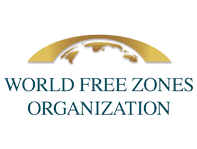 The World Free Zones Organization (World FZO)
Dubai Chamber of Commerce and Industry was established in 1965. It's a non-profit public organization whose mission is to represent, support and protect the interests of the business community in Dubai. It does so by creating a favorable environment; promoting Dubai as an international business hub and by supporting the development of business.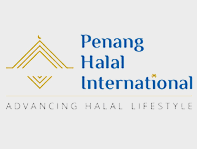 Penang Halal International (PHI)
Penang Halal International is the agency of the Penang State Government responsible for the promotion, facilitation, development and the positioning of Penang as the location of choice for investments in Halal-based industries, destination of choice for Halal/family-concept tourism and residence of choice for Halal/ family-concept lifestyle and sustainable living.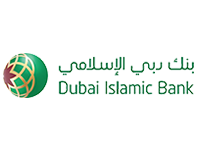 Dubai Islamic Bank has the unique distinction of being the world's first full Islamic bank, a pioneering institution that has combined the best of traditional Islamic values with the technology and innovation that characterise modern financial institution.

Argentine Investment and Trade Promotion Agency (AAICI)
The Argentine Investment and Trade Promotion Agency is the national agency for export and investment promotion under the Argentine Ministry of Foreign Affairs. It is an organization that provides free assistance and advice to companies that want to invest, export and grow in Argentina. The agency accompanies companies in their export path. They provide free and comprehensive assistance to Argentine companies and entrepreneurs to help them travel from end to end the export path and expand their businesses in the international market."

Association of the Mediterranean Chambers of Commerce and Industry (ASCAME)
ASCAME is a non-profit international organization regrouping Chambers of Commerce and Industry and other similar entities from both shores of the Mediterranean Sea. Nowadays, ASCAME is the main representative of the Mediterranean private sector with a network of over 300 Chambers of Commerce and more than 100 million companies from the 23 countries of the Mediterranean basin. The fundamental purpose of this association is to establish permanent contacts and forge lasting relationships among its members in order to co-ordinate, implement and promote studies and joint actions with a view to developing economic exchanges and co-operation within the Mediterranean area of international scope.
Australian-Arab Chamber of Commerce and Industry (AACCI)
AACCI is the only national association for two-way trade and investment between Australia and the Arab League countries. AACCI is a member of the General Union of Arab Chambers of Commerce, Industry & Agriculture and has fostered strong links with the Australian State and Federal governments since it began in 1975. Chamber's mission is to assist Australian companies exporting to or expanding into the Middle East and North African markets and Arab companies looking to invest in Australia.

Double M is a consultancy firm specialized in the Southeast Asia markets. The firm offers the most complete range of research advisory services for companies looking for expanding their business in the ASEAN countries. More than 100 clients have successfully developed their business in the Southeast Asia markets supported by its multidisciplinary team, made up of local and expatriate workers.

Arab Mexican Chamber of Industry and Commerce (CAMIC)
CAMIC was founded in 1997 with the purpose of fostering commercial relations between Mexico and the 22 countries that form the Arab League. Since its inception, and according to its mandate, the Chamber has been promoting and strengthening economic and commercial relations between the Arab countries and Mexico, providing businessmen with the necessary advice through the dissemination of information on business opportunities, publications and the organization of trade missions and events.
Torino Chamber of Commerce and Industry
The Torino Chamber plays a key role in fostering the growth of the Torino local economy and enhancing it through effective and targeted initiatives, thus playing the role of spokesman towards competent authorities for more than 220,000 companies based in the Province province. There are almost 6 million businesses in Italy, 400,000 of these are based in Piemonte and over 220,000 in the Torino Province. Then, the Chamber's most important administrative activity is supporting the local economy by designing and managing special programs to promote Piedmontese companies abroad.

Abu Dhabi Islamic Bank (ADIB)
ADIB is a leading Islamic bank with more than AED 124.6 billion in assets. Established in 1997, the bank provides world-class, Shari'a-compliant retail, corporate, business, private banking and wealth management solutions through award-winning digital channels and across an extensive branch network. The bank has a presence in six strategic markets, including Egypt, where it has 70 branches, the Kingdom of Saudi Arabia, the United Kingdom, Sudan, and Iraq. Its shares trade on the Abu Dhabi Stock Exchange.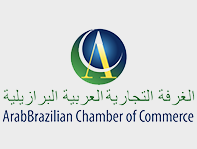 Arab Brazilian Chamber of Commerce
The Arab-Brazilian Chamber of Commerce works to connect the Brazilian and Arab peoples to promote economic, social and cultural development, playing a pivotal role in developing the relationship between these two peoples over the years. The Arab-Brazilian Chamber of Commerce sees itself as an important agent in the growth and diversification of Arab-Brazilian trade, building relationships with public and private players in Brazil and the Arab world, with the aim of contributing to make our Arab friends Brazil's third-largest business and investment partner.